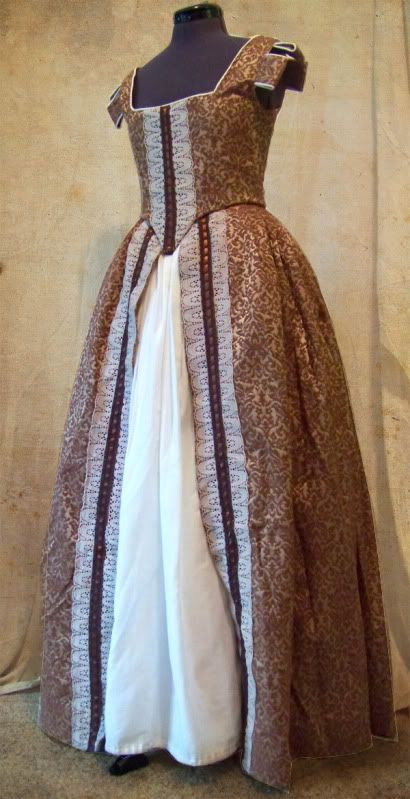 I am selling one of my first costumes, a middle-class Elizabethan gown, done up in gold/brown brocade, with crocheted trim accents.
I've worn this gown, cleaned it, and have done a lot of work on it to refurbish it. The interior tapes, center front point, and pleating of the skirt are all new.
The under-petticoat shown is NOT for sale, but is merely there for display purposes. The package includes the bodice and the skirt.
If you are interested in this gown, go take a look at the
Etsy listing
for more information!
(
More photos under the cut...
Collapse
)
</div>